Profile of Founder, and CEO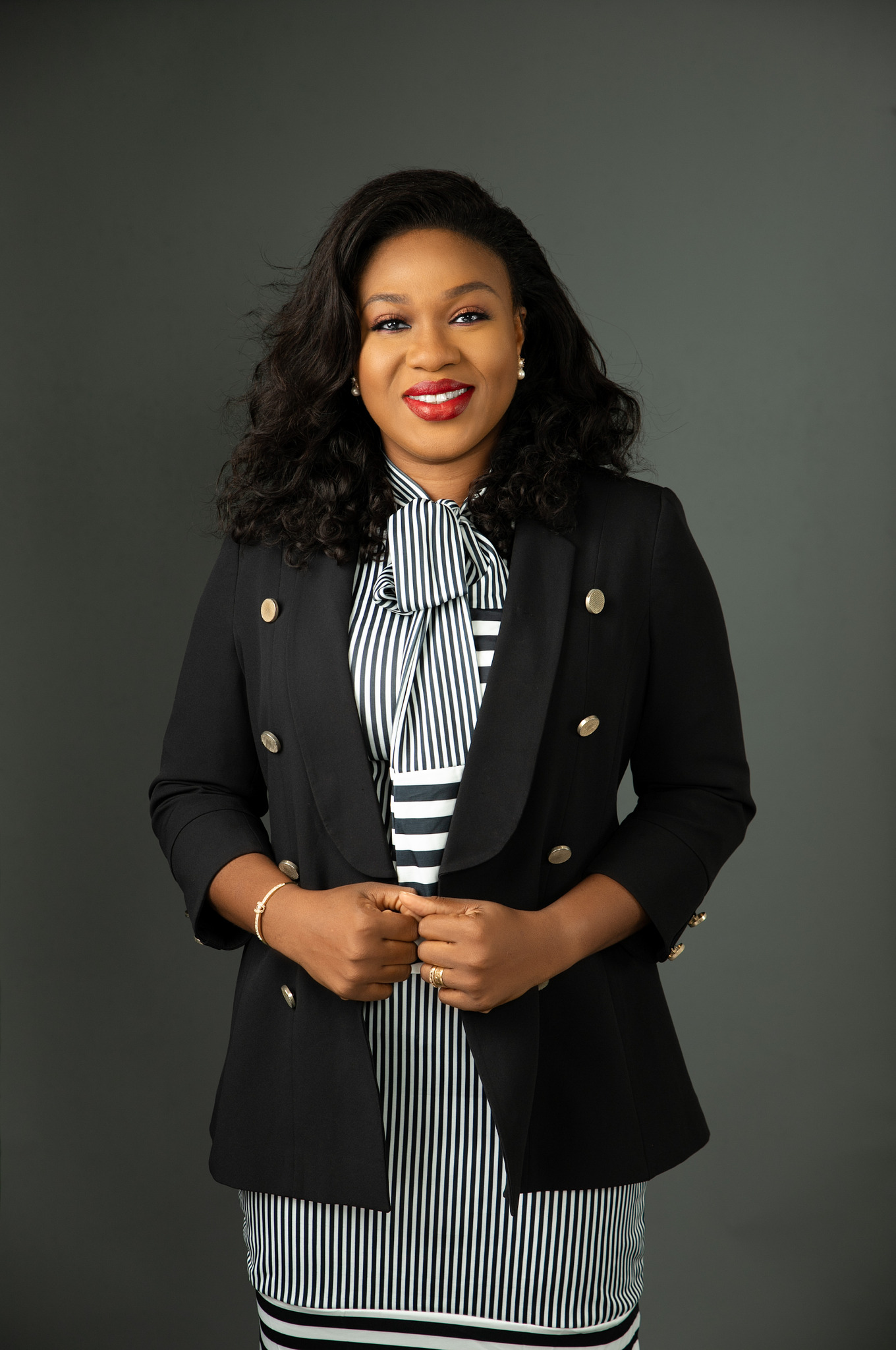 Mrs. Gbemisola Adebayo
Founder, and CEO Hegai & Esther Limited
Mrs. Gbemisola Adebayo is Managing Director and CEO of Hegai & Esther Limited, a position she has held since she founded the company in 2002. She is also the head of Research and Product Development, in this role, she oversees the total life cycle of products creation, from conception stage to designing and manufacturing. Mrs. Adebayo is a creative visionary, a strategic thinker and a brand builder. Throughout her career she has shown a unique ability to establish a brand's authority, keep it fresh and respect its heritage. By continually developing innovative products, and cultivating new markets.
Mrs Adebayo pioneered the campaign for makeup hygiene in Nigeria, which gave Hegai & Esther a credible image as a brand that caters for the beauty and health of makeup consumers. A platform she utilized by launching her own makeup line hence, building a small niche makeup artist brand into a national makeup powerhouse. Her leadership has helped Hegai & Esther to be ranked one of Nigeria's fastest growing makeup brands, with a rapid growth in its product line and a substantial presence in local and foreign markets.
Mrs Adebayo earned a Bachelor of Science degree from Obafemi Awolowo University, Ile- Ife, Osun State. She is an alumni of Pan Atlantic University, Lagos, and Daystar Leadership Academy also in Lagos State. She lives in Lagos State Nigeria with her husband and three daughters.
Mrs. Gbemisola Adebayo Founder, and CEO Hegai & Esther Limited
Mrs. Gbemisola Adebayo Founder, CEO Hegai & Esther Brand
Mrs. Gbemisola Adebayo Founder, CEO Hegai & Esther Brand​
Mrs. Gbemisola Adebayo Founder, CEO Hegai & Esther Brand​